Discover
Versailles and the history of France
Versailles Palace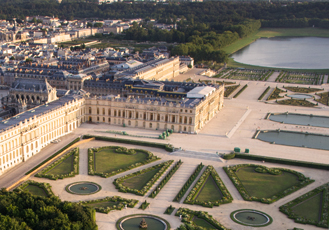 The hotel is at the foot of the famous Palace of Versailles. Wander through the beautiful gardens à la française surrounding the Palace, and visit this unique royal monument like more than 6 million people each year.
The Great Apartments of the King and Queen, their rooms, the Hall of Mirrors fully restored.
The Petit and Grand Trianon
These "small" palaces were used as refuges by the monarchs, the Grand for Louis XIV, the Petit for Marie-Antoinette. From the castle to the Trianon Estate, it takes 25 minutes on foot. Possibility to take the little train at the North Terrace of the castle.
The Queen's Hamlet
The lake, the mill, the dovecote, the dairy, the farm, the small theater are an enchantment that always seduces the children.
The carriage museum
Installed in the large stable of the castle, it exhibits carriages dating mainly from the 19th century, entirely restored.
The Gardens and the Forest
grandiose and magnificently maintained.
Salle du Jeu de Paume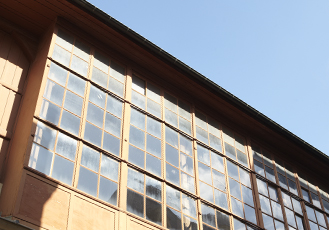 We can see the Salle du Jeu de Paume from the hotel. It is well-known for being where the Tennis Court Oath was signed. We can now visit it, as a memorial of the French Revolution.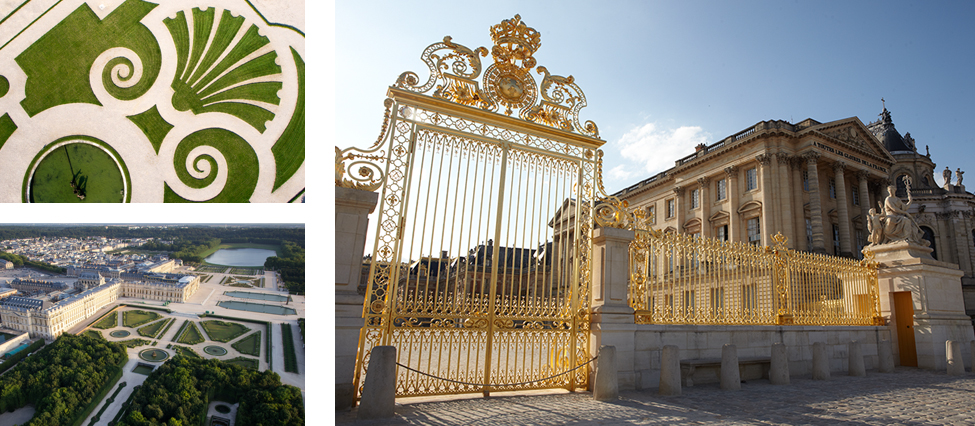 Map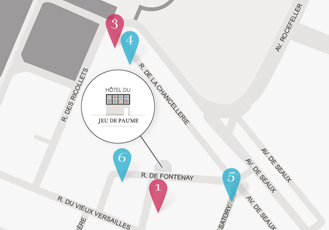 The hotel's situation is perfect : in a old, calm, charming street, 30 meters away from the pedestrian Satory street, 50 meters away from the Palais de Congrès (Versailles' Convention Centre), and only a few more steps away from the Palace of Versailles. And it is still easy to go to Paris with the close RER and SNCF train stations.
Book online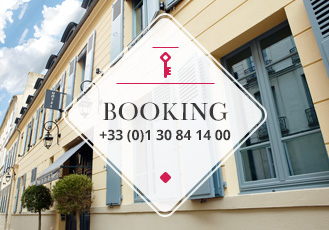 You can book online or by calling reception at+33 (0)1 30 84 14 00 (available 24/7).
Rooms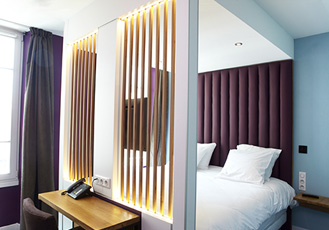 Our hotel offers cosy bedrooms with Queen-Size beds and brand new bedding. We assure good soundproofing, privacy and peacefulness, in a nice decor.